Change in Work Sheet functionality and "edit" button
Dear Trumpauto user!
8.September 2023 at 16.00 there will be a significant change in Work Sheet functionality in Trumpauto!
"Add multiple items" funcionality has been added to Work Sheet. Now you select and add multiple articles without need to exit module. Now you will select amount (no need to change if amount is "1!); click checkbox and in the end press ADD TO WORK SHEET.  (check the picture).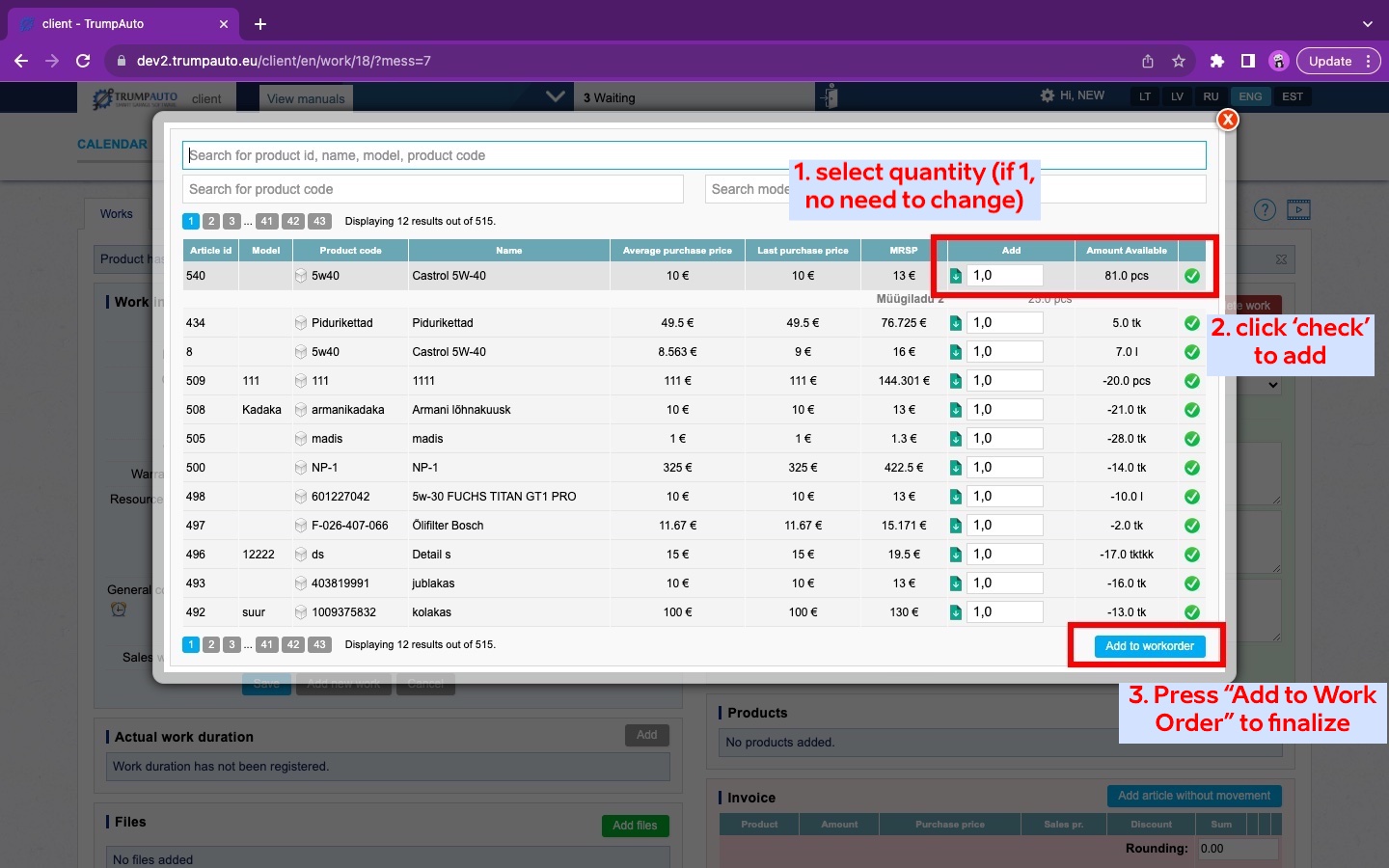 In additon an "edit" button has been added to work sheet "articles" section. (check picture). NB! Article info in STOCK is not affected while using this button!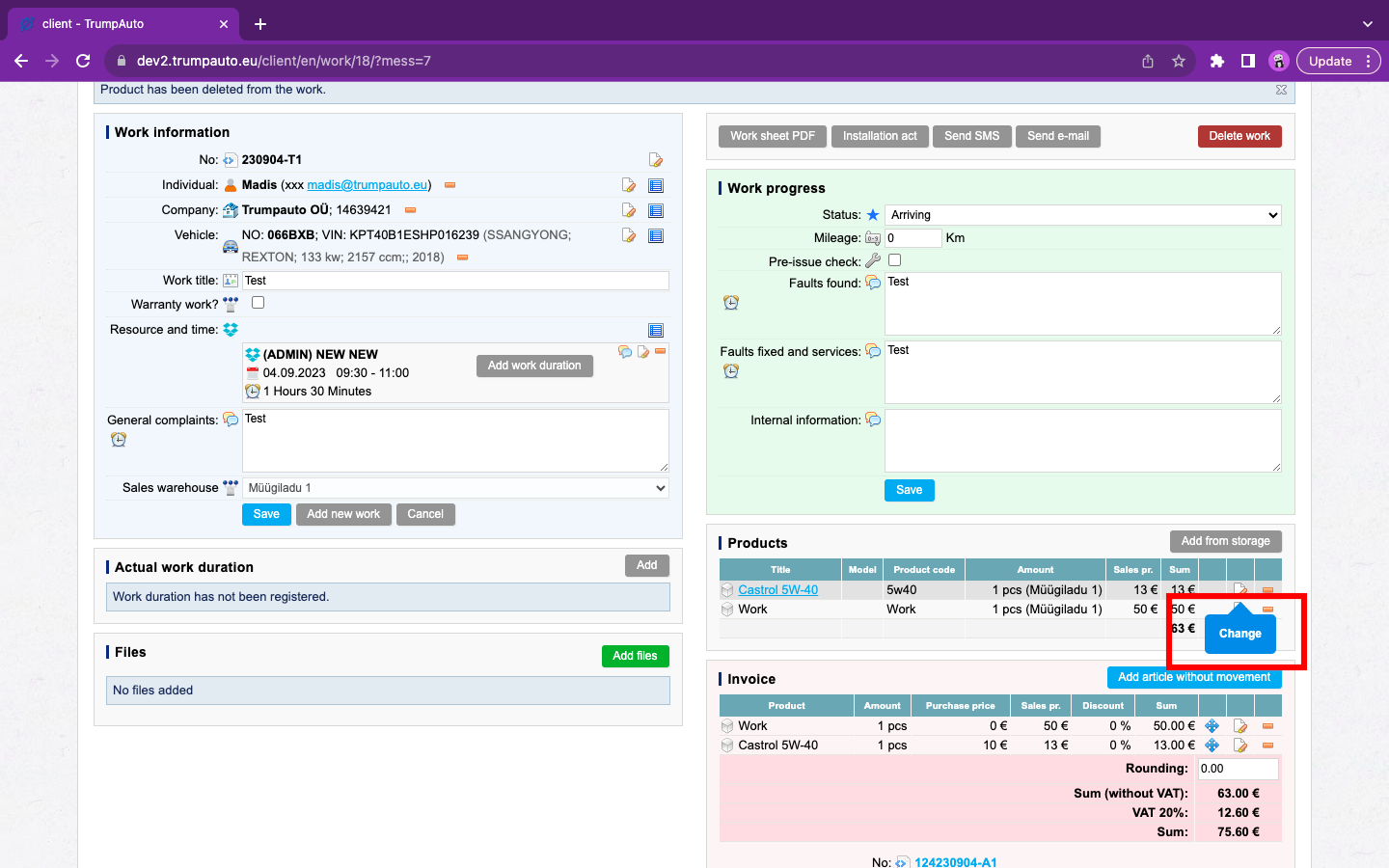 Trumpauto has more than 100 workshops using the solution and with feedback from them we have decided to add this functionality to make processes faster and more efficient.
With any questions please reach out to our Customer Service!